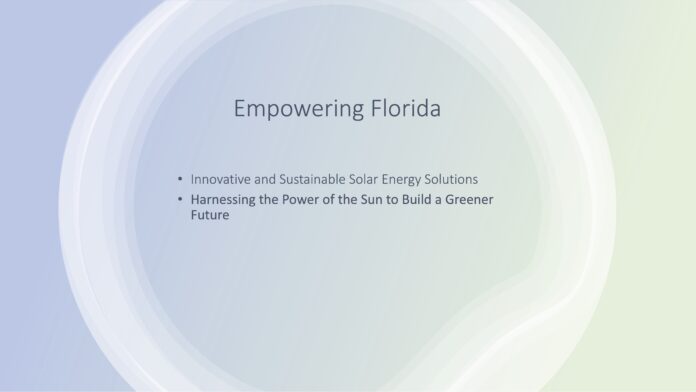 Innovative and Sustainable Solar Energy Solutions
In this post, we're taking you on a tour of our diverse solar energy projects throughout Florida, showcasing our expertise in designing and installing solar systems that cater to various needs and demands.
From simple setups featuring a single 5kW inverter to highly complex systems with multiple inverters and capacities, we have successfully executed modular designs that grow over time, adapting to the changing energy landscape.
Our projects span a wide range of applications, including solar-powered farms that rely solely on renewable energy for all their systems, including essential irrigation. We have also designed and installed centralized solar systems in multi-house communities, addressing high energy demands and the rising costs of electricity in recent years. These systems are installed in stages to accommodate the community's needs.
We take pride in our off-grid systems, which operate independently from any energy company, ensuring self-sufficiency and uninterrupted power supply. Our innovative designs also include multiple automatic transfer switches, guaranteeing continuous energy availability, even during Florida's notorious storms and hurricanes.
Our solar systems have proven their resilience, continuing to operate even after the last hurricane that affected Florida's west coast. Additionally, we have created battery-powered mobile energy systems that can be integrated with solar panel systems, offering unparalleled flexibility and adaptability.
One of our crowning achievements is the successful redesign of coupling between European and American power systems. We have resolved ground line conflicts while maintaining full compliance with American electrical codes, ensuring safety and reliability.
Join us as we explore our innovative solar energy solutions across Florida, and see firsthand how our commitment to sustainability and cutting-edge technology is shaping the future of renewable energy.
Don't forget to like, share, and subscribe to our Youtube Channel for more updates on our projects and insights into the world of sustainable energy!